Upcoming shows
September 11 - Valaparaiso
Porter County Expo Center
September 10 - Doll and Teddy Bear Show
Valparaiso, Indiana
September 23 - Bears Near Bristol!
Homewood Suites, 2 Farm Glen Blvd, Farmington, CT
September 30 - Draping and Pattern Making Basics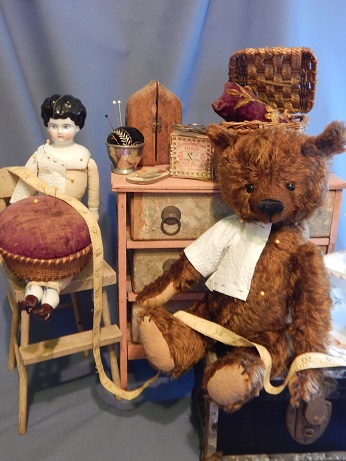 Hope you can join us!
Poem
Cats and rats and elephants,
they all come here to play.
with Teddy Bears and Long earred Hares,
they make it a special day.
Antique Toys bring special joys,
the bears join in the fun.
With pigs and dogs and silly hogs,
theres plenty more to come.